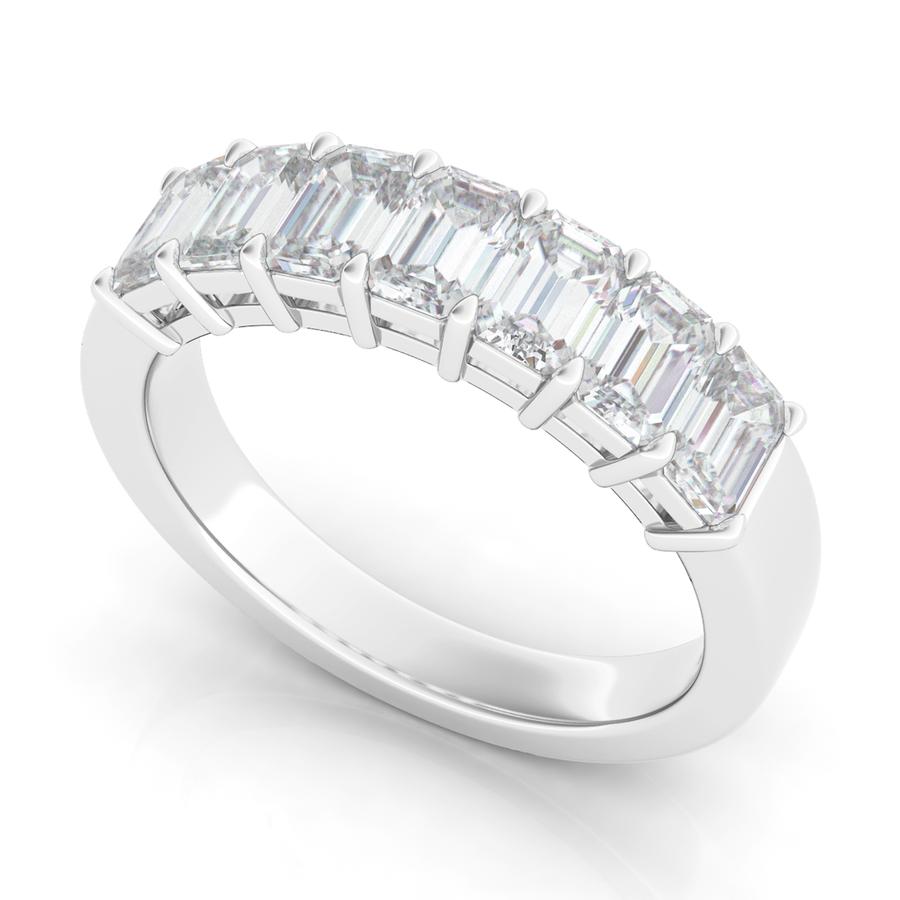 14K White Gold Half Emerald 1.87ctw Diamond Eternity Band
by VVS1S
Description
Four grams of gold weight allows for 18K white gold, rose gold, and yellow gold to play a gorgeous addition to an elegant style. All seven emeralds are hand selected and inspected by trained gemologists to ensure color F+ and VS+ clarity, so you can shine confidently.
Diamond Color:
D-F
Diamond Clarity:
VS
Diamond Cut:
EXCELLENT
Shipping
Authenticity
Appraisal
Disclaimer
VVS Jewelers offers free shipping over $500 on all domestic orders. All packages are shipped via FedEx. All shipments must be shipped to a physical address where someone can be present to sign for the package. Please closely review each product for it's estimated delivery time, made to order items may take up to 6 weeks.
For overnight shipping requests please reach out to us directly at info@vvs1s.com
VVS Jewelers is committed to providing the highest quality of jewelry and watches. 

VVS Jewelers has not and will not sell anything that is fake or counterfeit.
Please note that all products are carefully authenticated and quality controlled before being packaged and shipped.

If you have any questions about an item or purchase feel free to e-mail us at info@vvs1s.com
All VVS Jewelry and engagement rings can include a detailed appraisal report. This report details the product quality, diamond specifications and appraised value. The appraisal report will serve as a binding document to insure your jewelry for the appraised amount.
VVS Jewelers, is not an official dealer for the products we sell and have no affiliation with the watch manufacturers. All brand name watches and trademarks are the property of their respective owners and are used for identification purposes only.

VVS Jewelers is not responsible for printing, photographic, clerical & typographical errors. We reserve the right to rectify any error found. CT indicates approximate diamond carat weight. There may be additional charges for sizing. Prices are subject to change without notice due to the fluctuation in gold and diamond markets. All items are subject to availability while supplies last, made to order items make take several weeks.

ALL ITEMS ARE FINAL SALE